Holiday nails, tell me your chosen design and I'll tell you who you are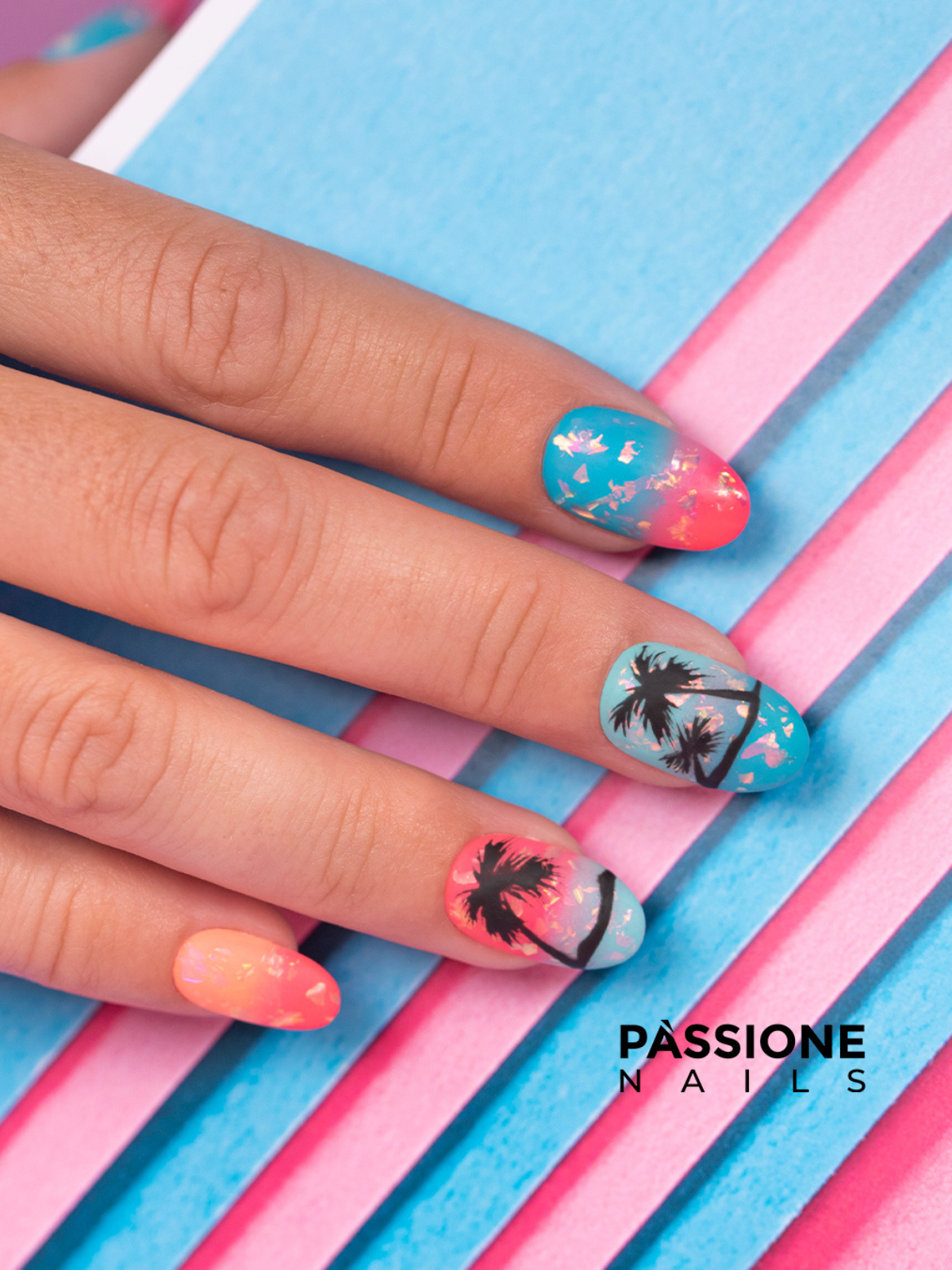 We don't know what your plans are for the summer, but you will certainly have to adapt your manicure to your chosen destination. both tell a story about you, let's see together which holiday nails there are and what they say about you!


cool ideas for your
holidays nails
Everyone looks forward to
summer
, whether it is for a totally relaxing holiday on a paradise beach or a climb to the Alpine peaks. Whether you want to travel to the most popular islands in the Mediterranean, go on a backpack tour in Asia or cruise the Norwegian fjords, you still have to go to the airport. It is the perfect place to observe many different types of people and looks, even those you thought could only exist in movies. At the
airport
we noticed the differences in personality, destination and related manicure. Read the article and find the profile you identify with.
Holiday resort nail art
She is the chattiest friend in the whole group, that person everyone calls to liven up a party. She is the life and soul of the evening, helping the shy friend break the ice with the guy she likes by pushing her into the middle of the dance floor. Her exuberance also stands out when travelling: she loves
holidays
with the All-Inclusive formula and immediately proves to be a favourite with the tour leaders. She also tries her hand at all the activities in the resort! She takes part in the yoga class at 8 a.m. and the 'aperitif games' at midday. Her
summer nail design
depicts palm trees and sunsets, which she doesn't forget to photograph! However, don't distract her from her evening appointments... the 'baby dance' is one of her musts, even though she is in her twenties.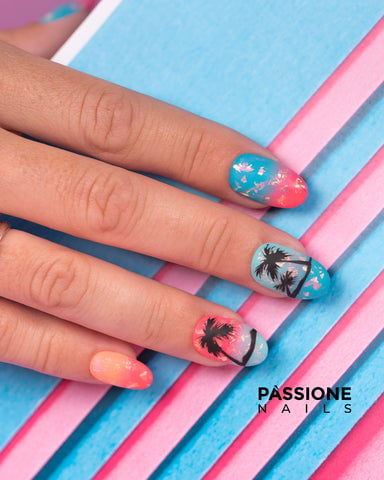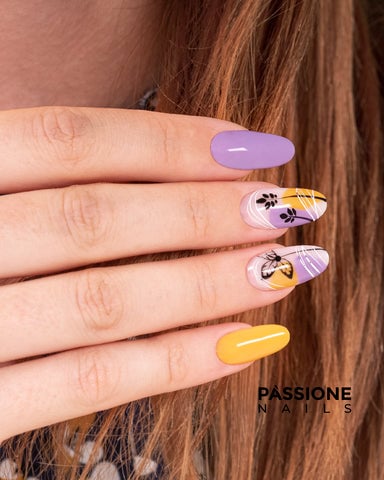 The alternative holidaymaker's manicure
She arrives at the boarding gate in boots, ponytail and a gigantic
backpack
instead of the classic trolley. She doesn't have a jacket but a sweatshirt, she has no bag because she has to be comfortable, she uses her backpack to keep her hands free. She is the alternative holidaymaker who is setting off to tour the Great Wall of China. She feels
nonconformist
and prides herself on not posting Instagram stories. Her outfit does not change, whether she has to spend the evening in a club or climb Everest. Her outfit always consists of short shorts, comfortable shoes and a sleeveless tank top that shows off her sunburn. She does not like to wear make-up and prefers
short nails
for practical reasons. At most, she allows herself a medium length with a rounded shape so that she travels light and does not have to carry a file to fix any chipped corners.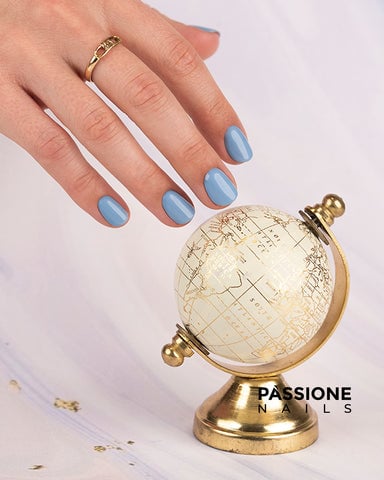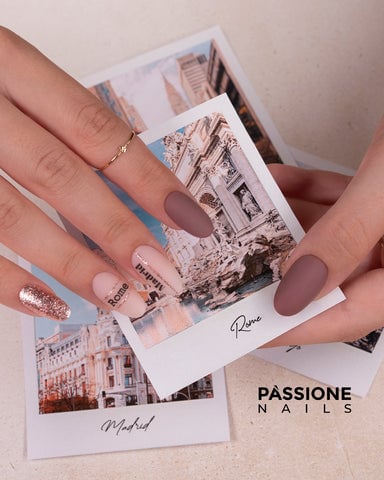 Italian mums' nails
They visit their working "children" in London, too busy with the metropolis to spend their holidays in the country they left from.
Italian mums
do not always process the cord cut quickly and if their children are too busy working to come home, they go to them! They arrive at the airport with trays of
food
, being shocked when the security staff explain that it is not possible to bring such food on board. In their suitcases they have a few clothes and dozens of pounds of typical meals that are impossible to find in UK. If there is space left over, they throw in pyjamas and towels to leave at their children's homes for the next time they come back (because they will come back, indeed). Their nails ooze Italian-ness, they often have fruit drawn on bases in neon colours to show off a perfect tan that only a Mediterranean can have.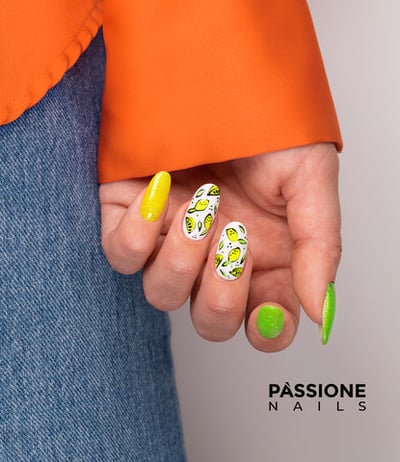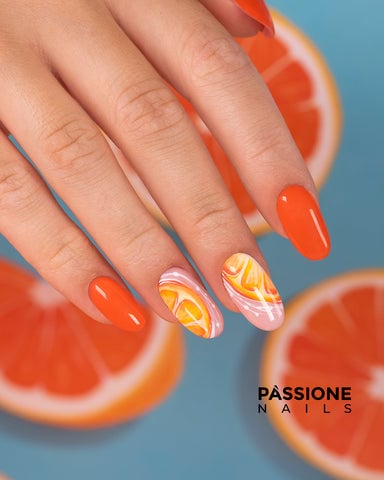 The nail art of the hangover queen
You already know how much fun she's going to have as soon as you hear her squealing with her friends before boarding. All she does is repeat how she can't wait to take off. You can't listen to your playlist on Spotify because she's choosing the song for her Instagram story, heavily indecisive between the many Spanish summer hits. She's on her way to Ibiza or Mykonos, looking forward to dancing every night until dawn, she's keen to let everyone there know as they try in vain to doze off. She has her hair done before leaving and takes her straightener with her, she has gone to the beautician to get a wax and manicure. The latter exudes party spirit,
stickers
and cocktails are the stars of her
holiday nails
.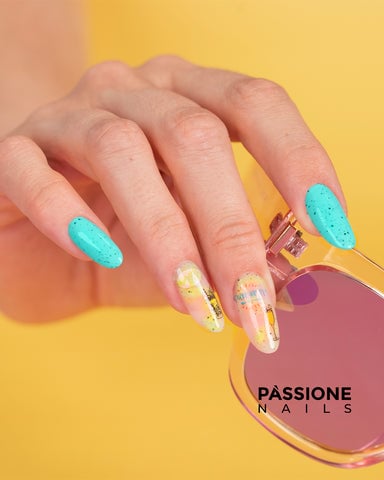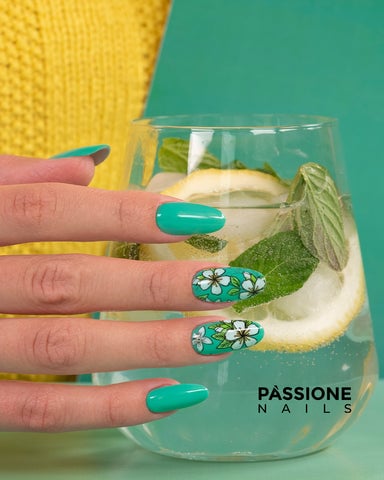 Manicure for those who can't tear themselves away from the city
She is the typical Londoner who loves her city and job. She enjoys
metropolitan life
, her rhythms are well paced, she is faithful to her routine that cannot begin without half a litre of coffee. She is financially independent and cares about her
career
, enjoys what she does and does not mind working overtime. For her 'going on holiday' means spending a weekend in a European city. She rarely leaves the
office
for a whole week. She always takes her PC and at least two power banks with her, monitors the progress of her business even when travelling. She switches off her smartphone a second before taking off, her nail art screams to the world that she is from the capital and that her turnover never stops, just like her.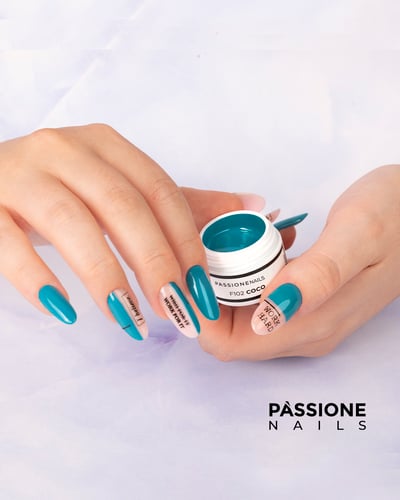 Exotic holiday nails
You booked a flight with two stopovers of four hours each to save a hundred pounds, she chose the fastest route because she has no budget problems. You are wearing three T-shirts, two pairs of jeans and five jackets to avoid paying for checked luggage, she has checked in two suitcases weighing 20 kg each. At security controls she punctually rings the machine, removing only one piece of
jewellery
at a time to prolong the parade under the metal detector. His sons are called Charles, Edward or George, they are not yet 10 years old but have already been to French Polynesia, Costa Rica and Maldives. They are about to leave for another
exotic country
, their mother gets them through security first while her husband goes shopping at Duty-free. She sits in
business class
and looks at you sympathetically as you reach Economy, ticking her fingers on the seat matched to the branded swim suits she has brought with her.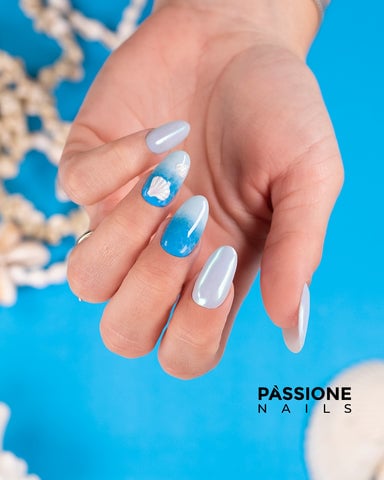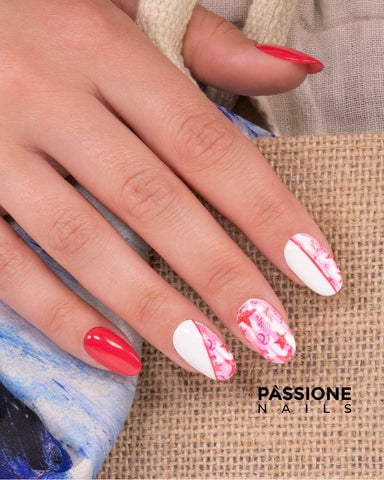 We hope we have cheered you up while waiting to board. Now all you have to do is find out if any of these personalities and manicures are on your flight.