Thermal Nails: the manicure that changes with temperature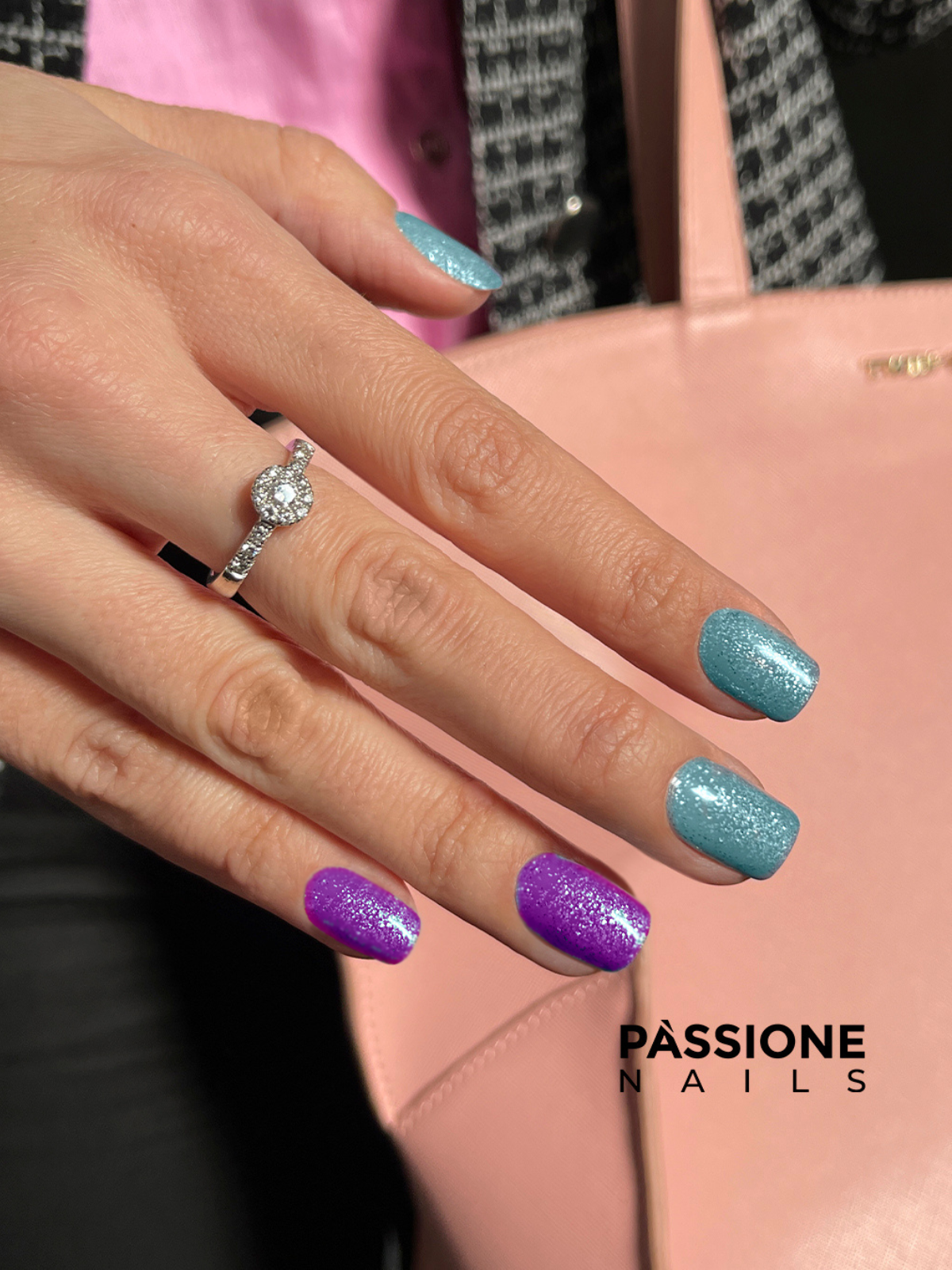 Do you get bored easily and like to change? Do you get excited knowing that your nails can change colour without you having to do anything at all? You'll go crazy for Thermo nail colours, find out how they work!
Termo nails

, le'ts change look with temperature!
HOW THEY WORKS
Are you often unsure which colour to choose for your manicure? Do you spend minutes flicking through the nail technician's swatches to decide which shade to wear, fearing that you will quickly get bored of it? Opt for Thermal Nails, which can be done with our Thermo gel polishes. They change according to the body or external temperature to which they are exposed. For example, if you place your hands under a jet of hot water or hold a bottle of cold water, the colouring will change in the blink of an eye!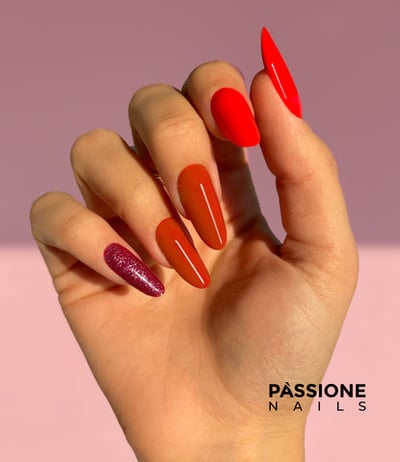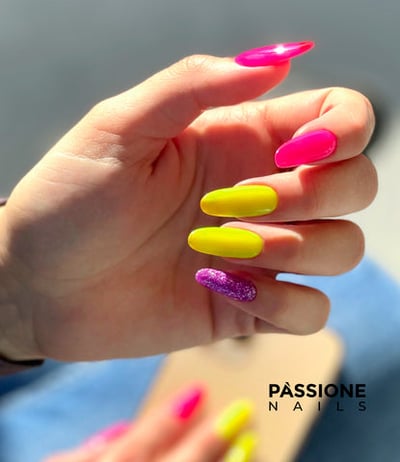 Magic? No, science! This product's formula contains thermo-sensitive pigments, which perceive the change between heat and cold. In the case of the external temperature the reception is greater, you will see the nuances change in a flash! In the case of the body temperature you will notice a blurred effect.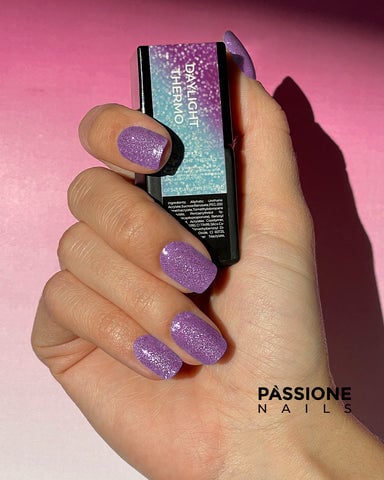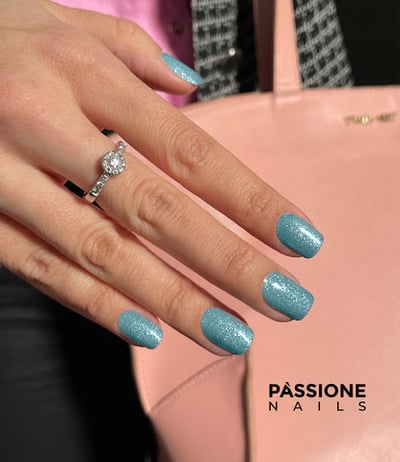 OUR PROPOSALS
They are the ideal solution if you like to change often, plus you won't even have to worry about redoing your manicure because the heat and cold will take care of the colour change. It will be fun to touch objects of different temperatures to watch the shades change quickly, everyone will have their eyes on you! These products are perfect on both long and short nails. They contain self-levelling properties that allow for an even and smooth application. Their medium-high viscosity guarantees excellent resistance and their medium-low density allows two layers to be applied without creating thickness. There are different types, below you will find our range of Thermo gel polishes, all beautiful and with evergreen colours that never go out of fashion.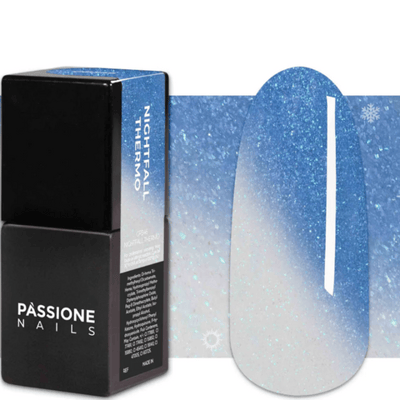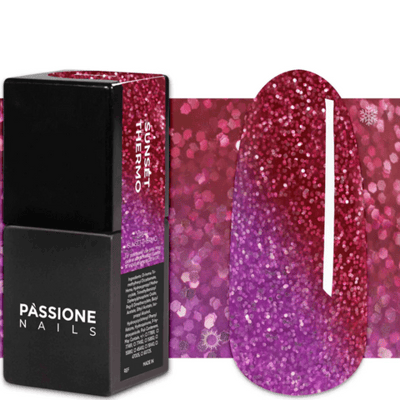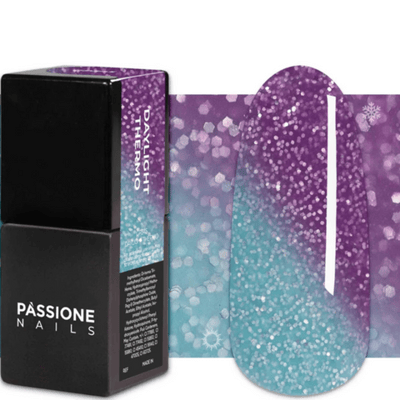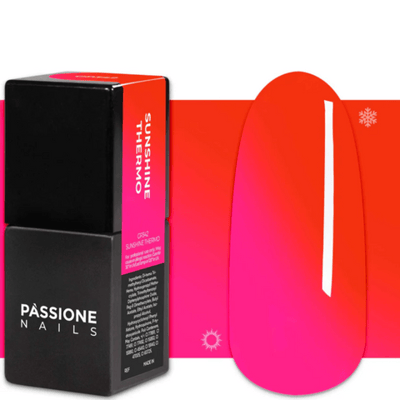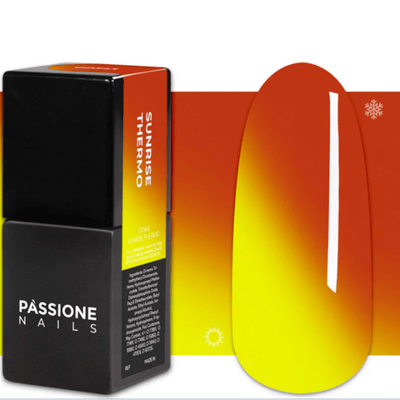 How to apply them? Simple: over any gel polish base coat! All you have to do is follow all the usual nail preparation steps and choose the shades that inspire you! The digital entrepreneur Chiara Ferragni showed on her Instagram account how her hand changes when exposed under a jet of cold water, the influencer used Thermo gel polishes. If you want to get even more colour, just apply different shades on your fingers for a nail art that does not go unnoticed. Whoever lays their eyes on it will not believe their eyes!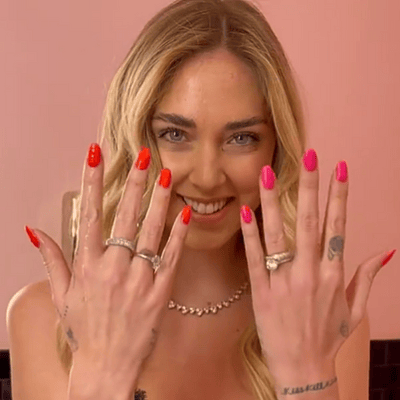 If you are wondering whether you can embellish your manicure with stickers, the answer is yes. The heat-sensitive pigments do not compromise the performance at all! Add as many stickers as you like to enrich your Thermal Nails. Experiment, unleash your desire for colour and have fun!