Spring nails, not just flowers!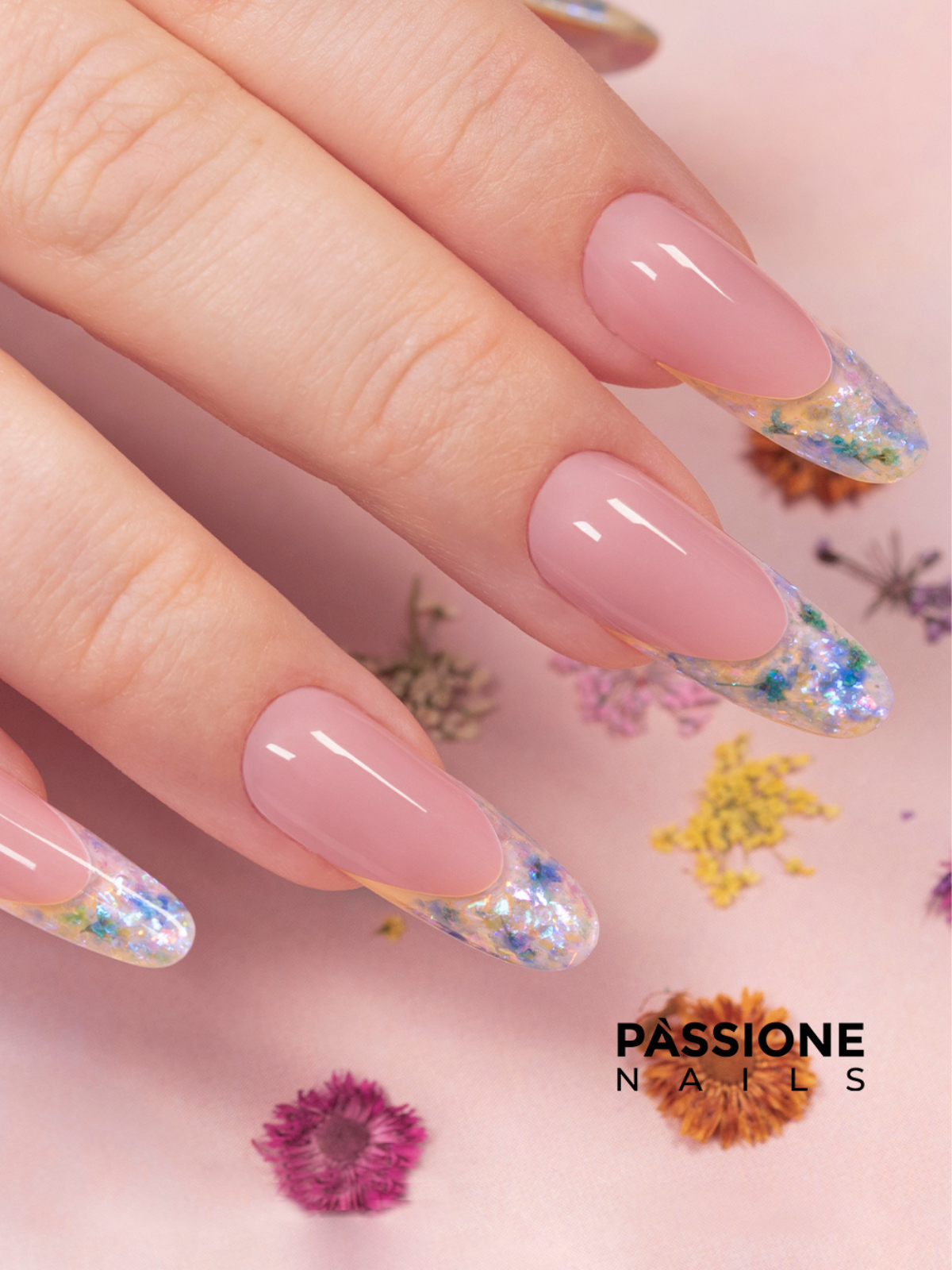 Longer, milder days awaken the desire for colourful outfits and imaginative nail art. If you fear the usual clichés, don't worry: spring nail art does not only have floral patterns. Discover many different and fun ideas with us!


ideas for cool
spring nails

You can temporarily set aside dark, monochrome looks and breathe new life into your wardrobe! Spring brings with it many good vibes that make up for the pollen and grass allergies that make many people sneeze. It's the perfect opportunity to give your manicure a makeover by going wild with the endless possibilities of spring nails. You don't have to overdo floral stickers or transfer foils, the options are many and we can't wait to tell you about them.
Cloud nails
This is the time of year when we try to stick to those good intentions we ignored in January, such as the gym or a regular skincare routine. Days get longer, good moods return and this proves to be the season of lightness. In this regard, a spring manicure that perfectly represents this state of mind is cloud nails. This design is perfect for those who always have their 'head in the clouds'. Too jaunty for winter and less bold than summer trends, this is the perfect nail art for the mildest period of the year.


Extremely chic spring nails are the reinterpretation of the classic French manicure, in which the white smile line is replaced by pastel shades. All colours from our Olympus gel polish collection, are perfect for revisiting a timeless classic. The delicate, pearly nuances light up your nail art with discretion and elegance, without the exuberance of neon but anticipating the summer in grand style.


Barbiecore
A great timeless classic is of course pink, a universal and versatile colour. The release of the movie Barbie on the big screen has also revived the desire for pink on clothes and nails. Barbiecore look is now everywhere, raging among stylists and manicurists all over the world. We suggest a simple yet striking manicure that combines spring trends with the new Barbiecore craze. The first step is to sculpt the nail with AcrilGel Cipria, followed by the application of Barbie Girl gel polish. Next, we applied Serenity Glitter in pink shade to add shine to ring and little finger. Finally, we sealed with a transparent top coat to complete the nail art.
Another star shade is lilac, the perfect balance between the deep purple of winter and the bright colours of summer. Neither pink nor light blue, lilac is the right middle ground that pleases and fits easily into pastel or monochrome outfits. It is also the colour of lavender, wisteria, violet and pretty lilacs. In short, a romantic and delicate shade, just ideal for a chic and versatile look.


You can adorn your fingers with golden flakes, perhaps on a pastel base like our Smoothie gel nail polishes. Their soft colours are enriched with numerous tiny dots, making them a valuable and sophisticated solution. The addition of golden highlights will make everything even more sparkling, just like spring sunsets!


Classic Spring nails
If you want to play it safe, choose floral designs of any kind. They can be painted with the one stroke technique for a more traditional look, even better if the base colour is beige, green or lilac. Alternatively, stickers with stylised, linear and geometric flowers are ideal for a more modern spring manicure. In both cases, success is assured!
A real fancy? A floral Reverse French manicure! The ideal is to use this technique to insert floral decorations in each layer. It is a technique that requires time, familiarity and patience, but the final effect will be nothing short of sensational!
Now all you have to do is choose the option you like best, depending on the mood that this time of year triggers in you. No matter if antihistamines will be your best friend for the coming months or if you have not yet decided where to go on holiday this summer. Just take the opportunity to give your wardrobe and your hands a makeover!