Neon nails, the summer manicure trend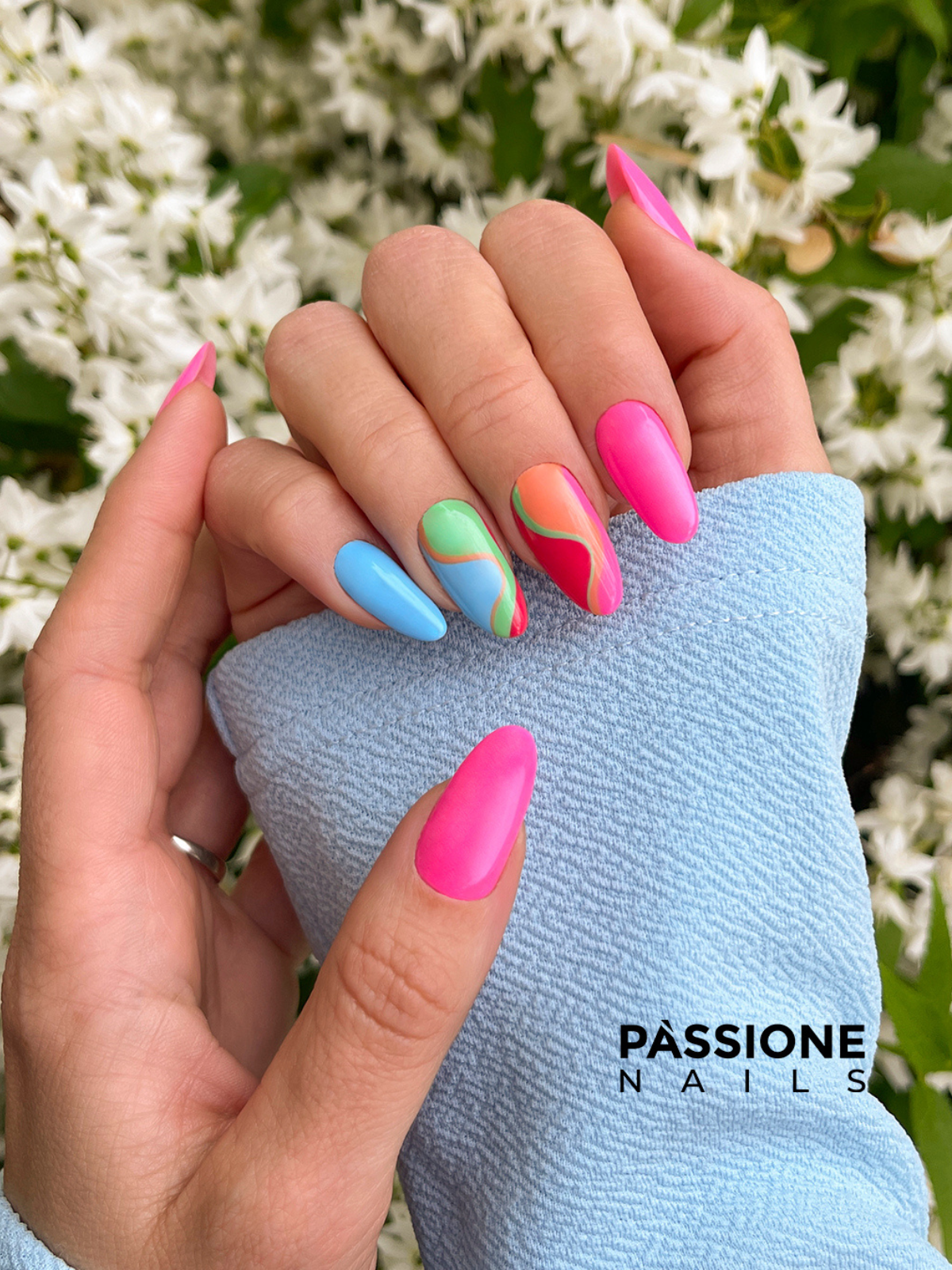 Summer is the season of bright colours and bold shades, not only in clothing but also and especially for nails! Try the neon manicure, your must-have to enhance your tan to the max!


Fluo nails

perfectly match

summer vibes
Summer vibes
We can finally put our shoes away until September, forget about socks and wear our favourite sandals. Green light to braids, dresses, beach bags and towels. Not to mention the scent of self-tanning, sun cream and body oil, along with the smell of saltiness on the skin and the feeling of feet in the sand. Catapult yourself to your favourite Canary Island and set aside sweatshirts, jackets, coats and long trousers, freeing coloured tank tops and miniskirts from your wardrobe. Experiment with the neon effect to make the most of your tan!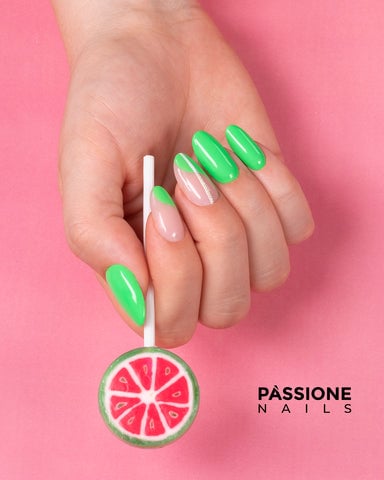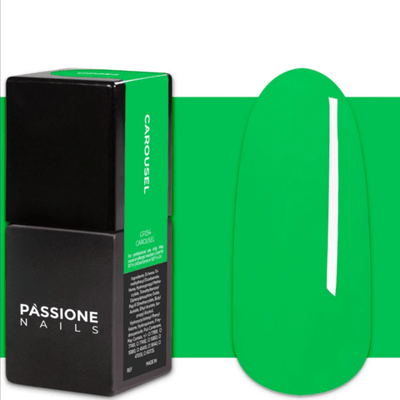 When you hear the word 'neon', many things may come to mind, be it highlighters, post-its, 80s trousers or
neon gel nail polish
. Such bright shades look particularly good on those who belong to the summer
palette
. However, with a decent tan (taken safely and with the right protection) anyone can wear bright shades. Summer invites you to dare, it is the perfect season to play with bright colours. They are made to make you forget about boundaries, to focus attention on you, to match the cheerful mood that characterises the most awaited season of the year. Whether it's a total look or a combination of several colours doesn't matter, the
summer manicure
has no rules... as long as it's neon!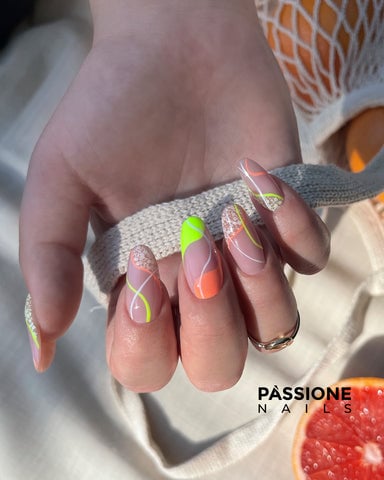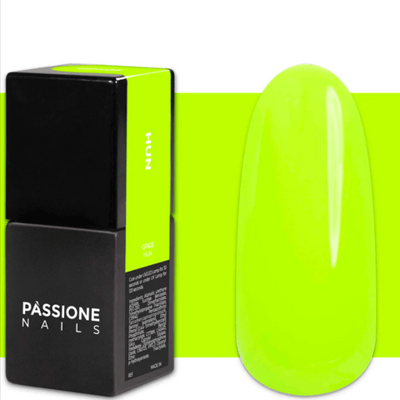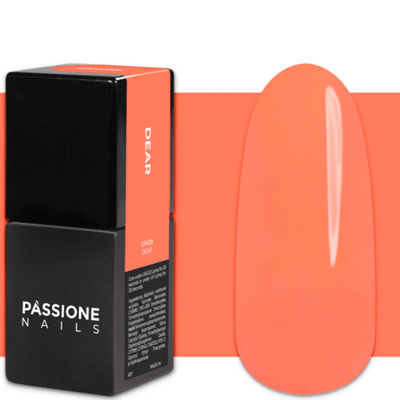 How to make them
Fear not, you don't have to do a total look, you can do creative nail art by combining several shades. Here, for example, we created a pop style manicure with wavy lines on the ring and middle finger, to recall the sea. After building the structure with
Master Rose
, we evenly applied
Wow
on index finger and thumb, and
Splash
on little finger. On the middle and ring finger, we combined these vibrant gel polishes with
Lol
,
Boom
and
Cool
, using our professional
Trendy Liner Brush
to create wavy lines. If you are unsure how to create this cool design, watch our tutorial and enjoy the end result! An eye-catching and fun manicure for any summer outfit!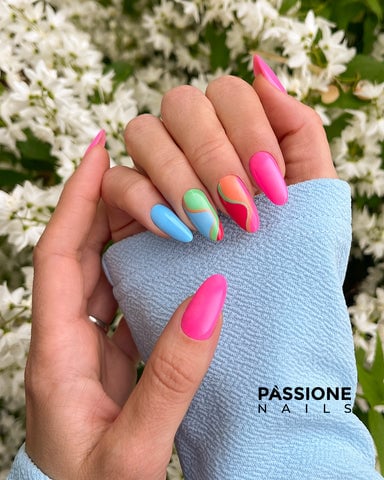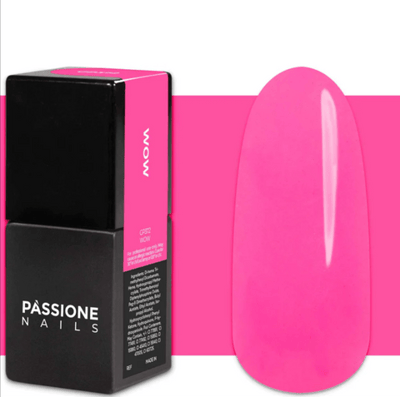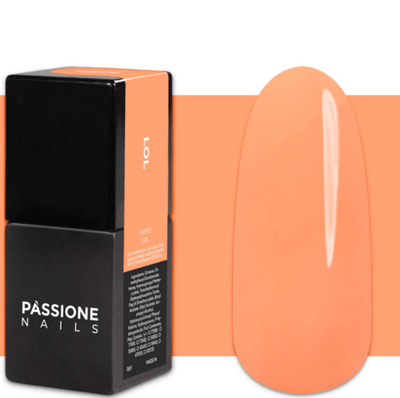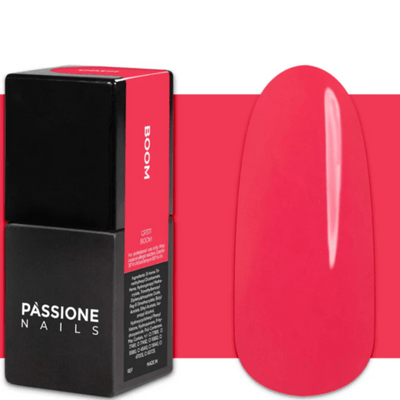 FLUO cat's eye
Remember that this trend does not imply giving up details! You can wear
neon
cat-eye effect
nails! Fear not, the end result will not be overdone at all, quite the contrary! Our
Cat's Eyes
gel polishes are available in various summer colours, obviously with a neon effect! Sunset orange, nature green, bright fuchsia, lime yellow and bold pink are our selection of neon Cats' Eyes colours for a memorable
summer manicure
to say the least!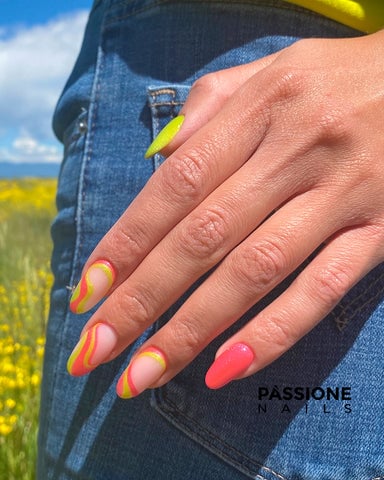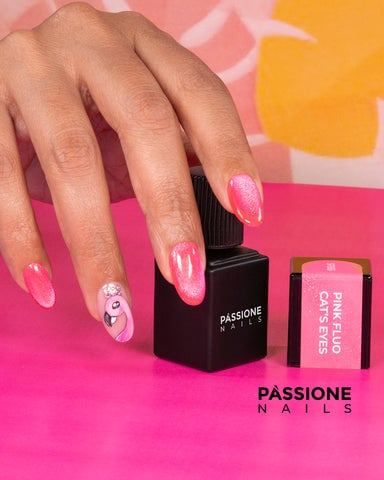 It's a versatile look that lights up your outfit no matter what your plans are. An aperitif on the seafront, an outing with friends or a day at the pool makes no difference, neon Cat Eye nails will prove to be the trump card for your style! These colours suit any nail shape and length, there are no limits. If you want to play with symbols and designs, the best ones are of course summer-themed: flamingos, waves and colours of typical breathtaking sunsets.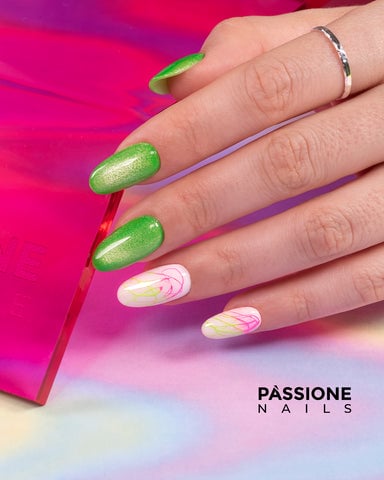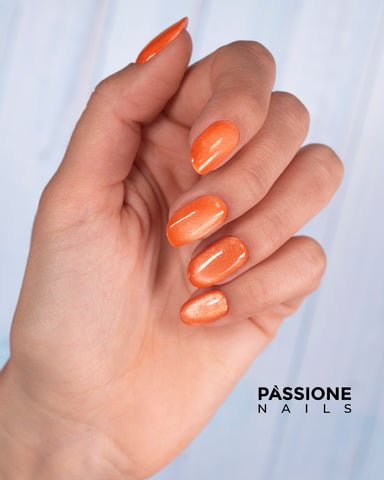 Experiment in total freedom, try as many combinations as you like with a few small tricks! Take advantage of the contrast with black and white, leave out grey and brown, which risk 'dulling' the vibrancy of summer shades. Yes to rhinestones, micro-painting designs and stickers. Green light to pearlescent pigments, which bring out full and bright tones, giving a chic touch to your nail art.